Retired – Jacksonville Sheriff's Office SWAT Police Officer
Jacksonville, FL
Jared Reston is a retired SWAT police officer with over 20 years of experience. He owns and operates Reston Group which specializes in pistol, rifle, and tactics training.
---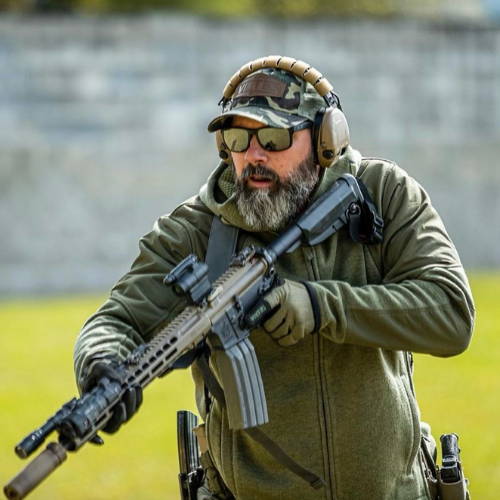 ---
Jared Reston retired from Jacksonville Sheriff's Office (JSO) as a SWAT law enforcement officer after 20 years of dedicated service. Many of those years were spent as a Detective in the Department of Homeland Security/Gang Investigations Unit. He was also the assistant team leader and lead firearms instructor for the SWAT team. He was involved in the successful resolution of over one thousand SWAT missions, including several lethal force incidents.
During his shift in January 2008, Jared responded to a shoplifting call that turned deadly. He was shot by the suspect seven times, but he fought through and won the encounter. For his actions, he was awarded the Public Safety Officer Medal of Valor, the American Police and Hall of Fame's National Police Officer of the Year, the Fraternal Order of Police Florida Police Officer of the Year, and the State of Florida's Law Enforcement Officer of the Year awards.
Jared had the opportunity to train with, and be trained by, some of the finest firearms and tactics instructors in the country. He now uses his experience to train professional clients as well as prepared civilians with the proper tools to successfully resolve their own critical incidents.
Aimpoint® and Jared
---
"One of the valuable lessons I learned during my time as a police officer was that I couldn't afford to have gear that wasn't reliable. I needed it to work – every time. That's why I choose Aimpoint sights for my rifles and pistols, because I knew they wouldn't let me down when it mattered most. Not only have I proudly used Aimpoint sights my entire career, I have also recommended them whenever anyone asked. In over two decades of doing this, I have never received back a negative comment.
"
– Jared Reston
---