Training Tip Tuesday: Concentration Drill
If you are new to red dot optics on pistols, you may find yourself problem solving at the gun versus problem solving "down range" (or at the threat).
Red dot sights are tools, or should be. Don't let a red dot atop a pistol become an impediment… it should help you, not slow you down. The key is to stay threat focused and allow the red dot to "appear" in your line of vision. This keeps you from getting drawn into your optic.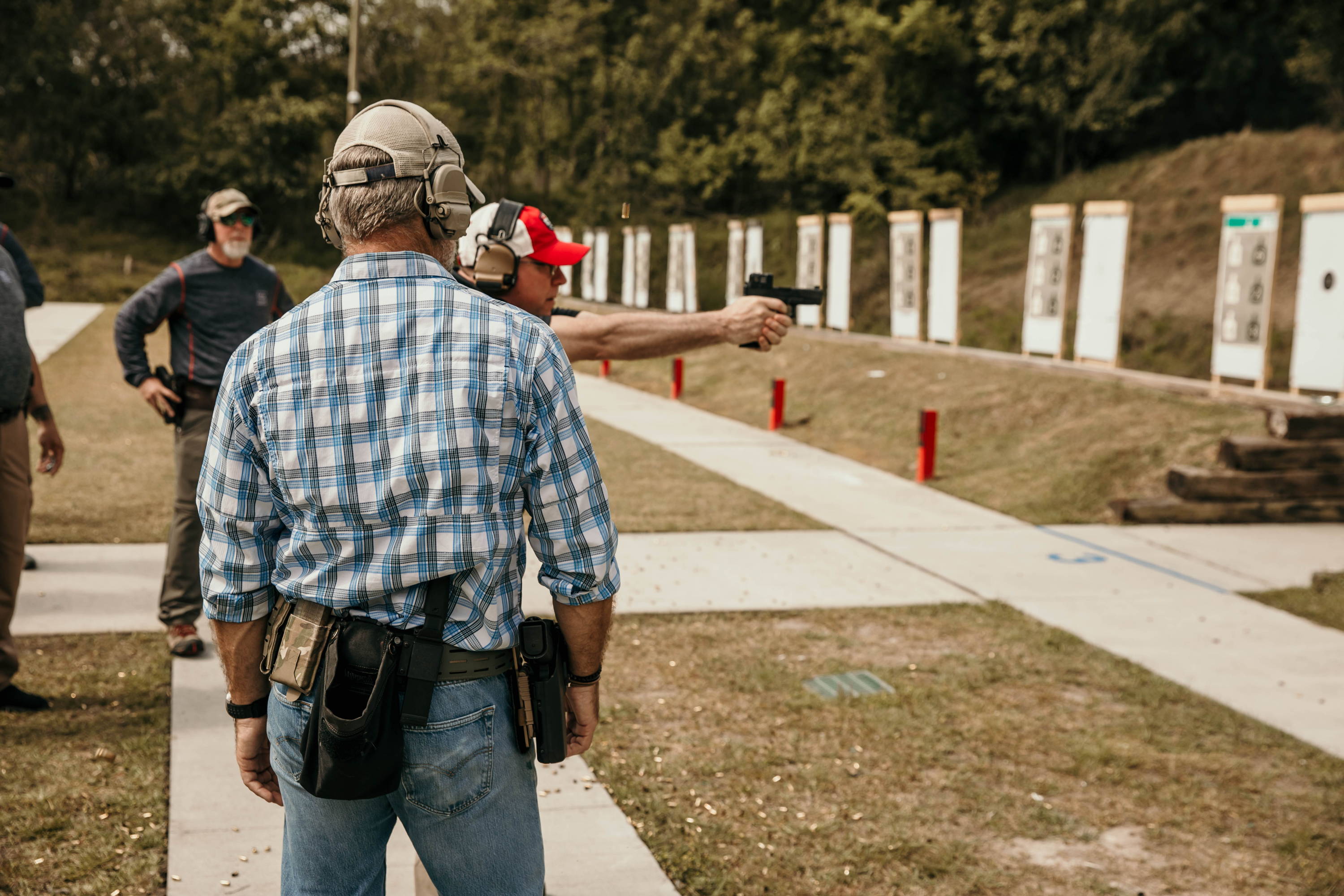 If you're having a hard time maintaining target focus, give this concentration drill a try.

Draw a 3" dot on a target and place it at 5-7 yards. Starting at the high, "compressed ready," keep your eyes focused on the target that you've drawn for 5 rounds. Return to the starting position between each shot. It's important to keep your eyes locked on the target, the entire time.
Once you accomplish this (and if you can safely do it) do the same drill from the holster. We've found that this helps shooters that tend to "come back to the gun" to find their irons….
Easy, simple, productive. Train smart.
---
Duane "Buck" Buckner
After spending 25 years in the USCG, Duane "Buck" Buckner is now the U.S. Director of Training for Aimpoint. The Aimpoint Training Division conducts training courses for military and law enforcement agencies up to the Federal level as well as for the prepared civilian. Buck is widely known for his emphasis on brain psychology as it relates to combat and survival.
Posted by Duane Buckner, Aimpoint US Director of Training on Sep 15th 2022