Training Tip Tuesday: Pistol Grip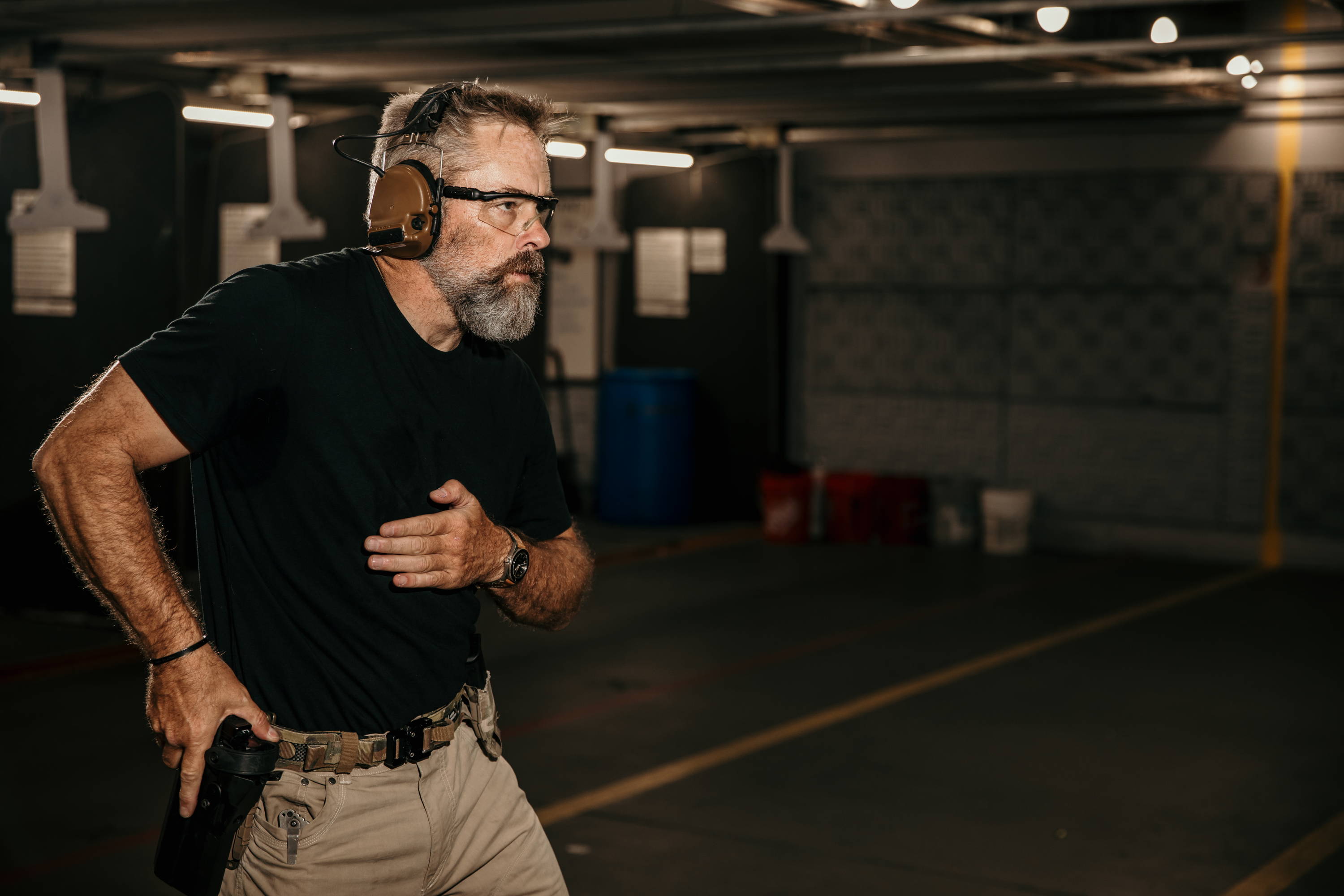 In this Training Tip we're going to talk about pistol grip. Keep this in mind as you read: if what you're doing is working, ignore the noise. Very often the grip discussion descends into "internet" level argumentative banter. We aren't attempting to start anything like that, but we would like to discuss some of the finer points of gripping a pistol.

The first function of grip is "simple control." You have to pick the gun up at some point in order to fire it. The strong hand does this nicely, by wrapping around the (well named) grip. There is nothing really difficult about this other than making sure the web between your thumb and pointer finger are as high on the tang as possible (without going over it and learning a hard lesson).
Another key point is that your fingers should be able to reach all of the controls on the gun without too much trouble. Consider this when selecting your firearm. Take advantage of the slew of options on the market. You should choose a high quality handgun, that's suitable for… you.
The next thing we have to do is involve our support hand. Most pistol shooters today incorporate their thumb at some point along the bore axis. This does a lot of things but let's reduce it down to recoil mitigation & proper aiming.
The support hand and the strong hand marry with each other, providing even pressure on either side… this aids tremendously with a natural aim. The other obvious benefit already mentioned, is the great reduction of recoil captured by the support hand.
Here is the key take away in any discussion concerning grip: If what you are doing is working… stay with it. No matter what it looks like. Everyone is built a little different and so the associated geometry will change.
What works… works.
Train smart.
---
Duane "Buck" Buckner
After spending 25 years in the USCG, Duane "Buck" Buckner is now the U.S. Director of Training for Aimpoint. The Aimpoint Training Division conducts training courses for military and law enforcement agencies up to the Federal level as well as for the prepared civilian. Buck is widely known for his emphasis on brain psychology as it relates to combat and survival.
Posted by Duane Buckner, Aimpoint US Director of Training on Sep 6th 2022